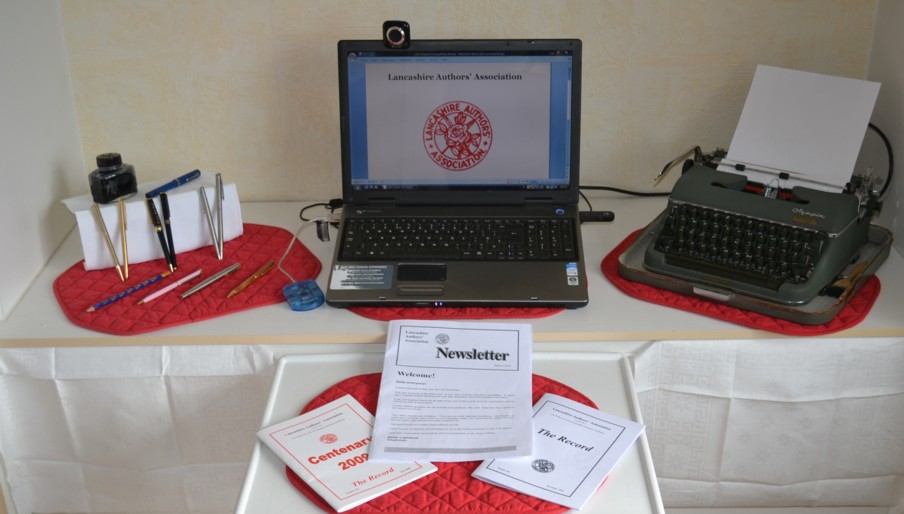 About Lancashire Authors' Association
The LAA has been promoting the reading and writing of Lancashire literature since 1909.
Fellowship and Friendliness are prime features of our Association and new members are assured of a warm welcome.
MEMBERSHIP
Anyone interested in Lancashire Literature and History can join, the Association is not solely for writers.
OBJECTS
The objects of the Association are to foster and stimulate public interest in all aspects and forms of literature, both Lancashire orientated and general, as well as preserving an interest in Lancashire History and Traditions.
MEETINGS
The Association holds four Saturday afternoon meetings; refer to the calendar for dates and venues. At most meetings there is a speaker, and entertainment by members follows a light refreshment break.
THE LAA MAGAZINE
The Record, the official journal, has now become a digital newsletter, but members unable to receive it by e-mail will still have a copy by post. This Newsletter is issued free to members in March, June, September and November. The March meeting is usually the AGM. Reports from the committee and the results of all competitions are included in the
March issue. All issues include reports on meetings, announcements, news items and the programme for the forthcoming members' meeting.
THE LAA ANTHOLOGY
This is a new publication, first published in-house in November 2021. It contains the winning and placed entries from all the annual competitions for that year plus the winning item from the Open Flash Fiction Competition. All members will receive a copy; additional copies will be available for purchase.

LIBRARY
The LAA Library, consisting of over 2000 volumes covering all phases of Lancashire Literature, .has now been legally transferred to the University of Bolton and is held in the Peter Marsh Library as 'The Lancashire Authors' Association
Collection.' Anyone wishing to visit should contact the University of Bolton. The database is still on this website, but one or two items may have been added to the collection recently.
ANNUAL COMPETITIONS
Competitions, for members only, are held annually. Details can be found on the Annual Competitions webpage. Each Cup Winner receives an Award and Certificates are presented to the first Three and those Comended in each competition. The Cups, Awards and Certificates are presented at the June meeting.
WEBSITE
If you have found this page, you have found our website. Our webmaster welcomes contributions from members and writings for the Members' Page.
SUBSCRIPTIONS
These are due in advance. The membership year commences 1st January.
Individual Annual Membership £15.00
Joint Annual Membership £19.50
Annual Membership for Libraries £15.00
Junior Members £7.50