Home | About Us | Annual Competitions | Open Competition | Membership | Events | Comments | Columnists | Members work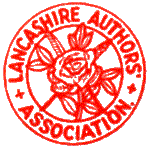 LANCASHIRE AUTHORS' ASSOCIATION
We are an association devoted to the study of Lancashire literature, history, traditions and dialect.
Podcasts | Children's Page | Other Competitions | Contact Us | Links
Open Competitions
OPEN  FLASH  FICTION  COMPETITION  
Closing Date 31st January 2020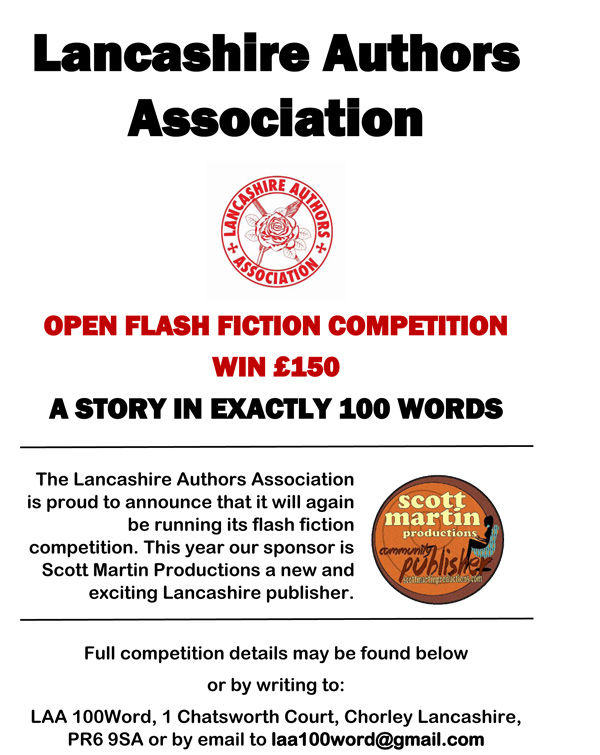 'A STORY IN EXACTLY 100 WORDS'  (Excluding Title)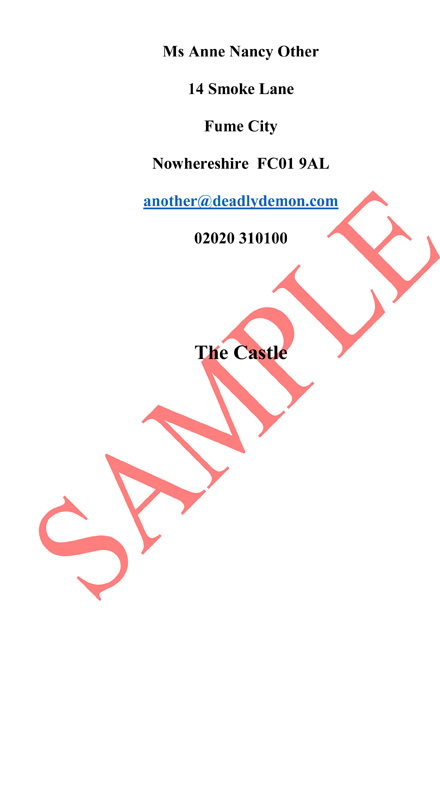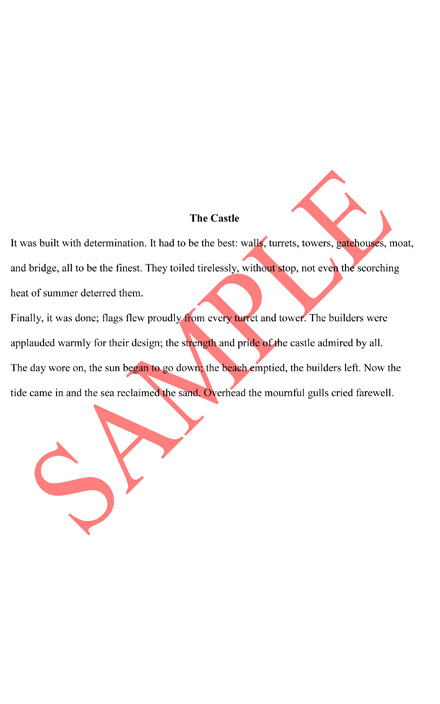 Entries are £2.00 each or three for £5.00. Click the Paypal button below to pay.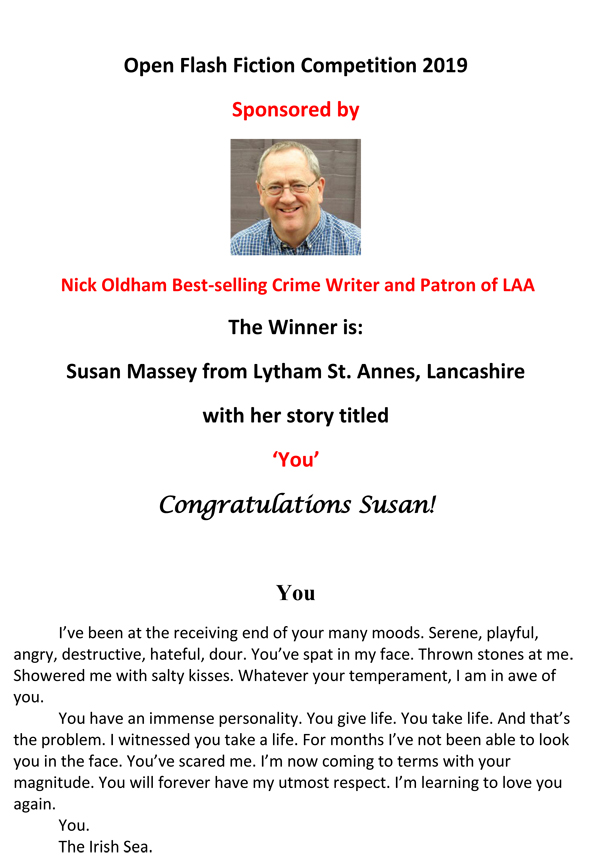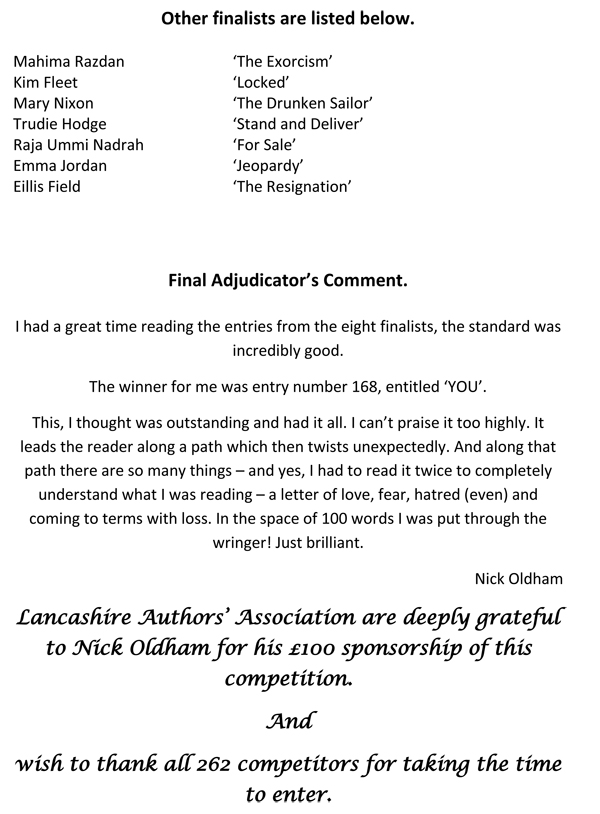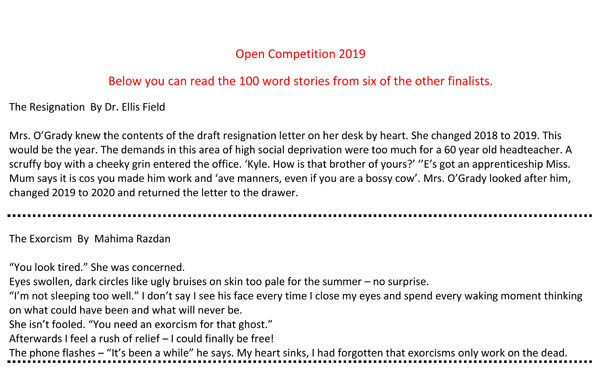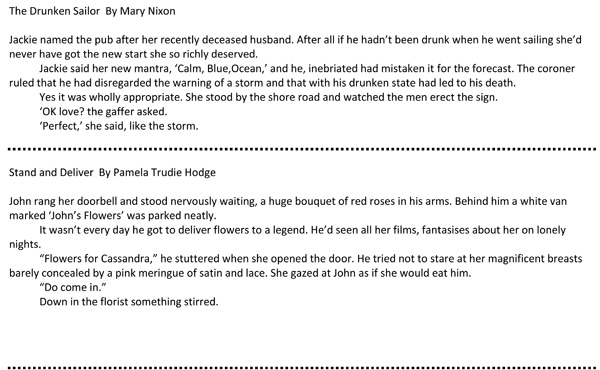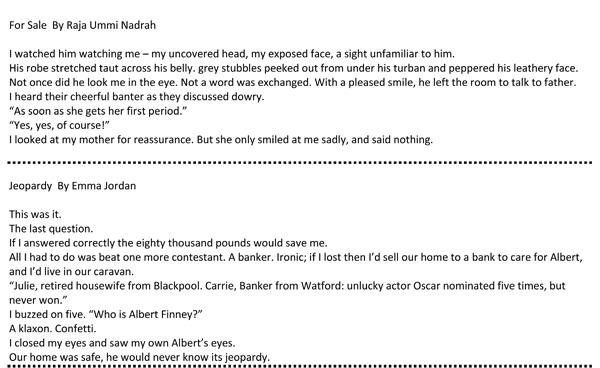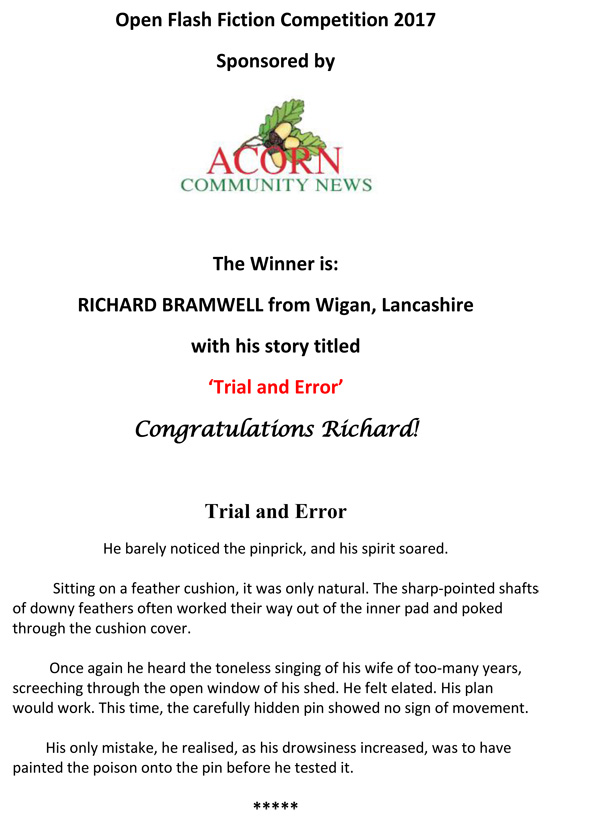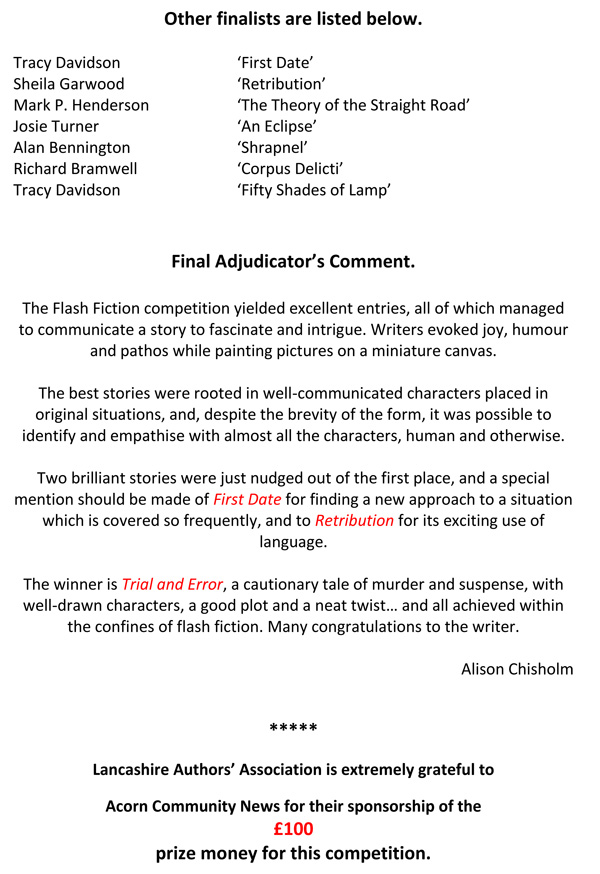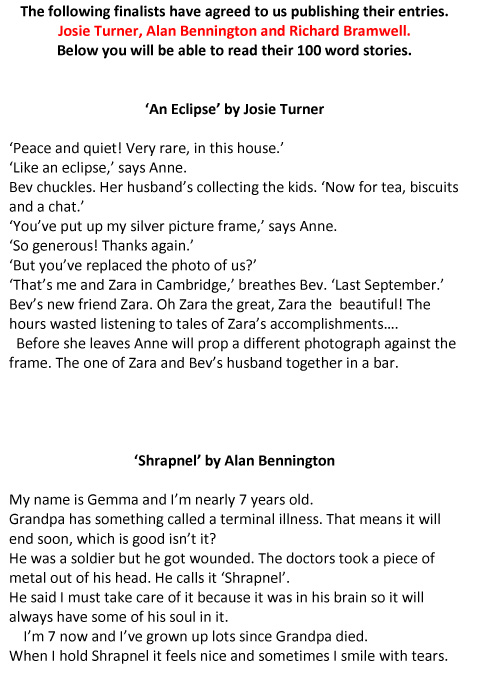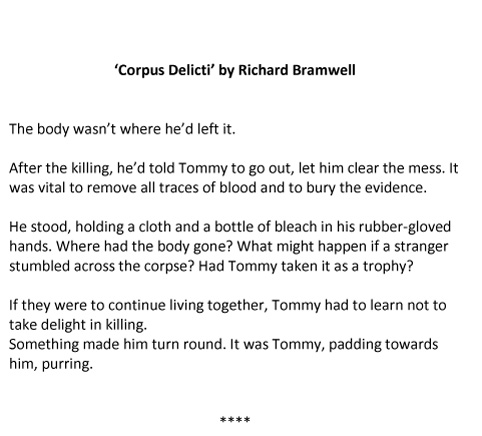 The 2016 Competition was
Sponsored by Langtec Ltd.Lancashire.
<![if !vml]>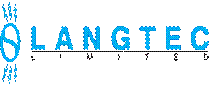 <![endif]>
Manufacturers and suppliers of composite tubes and tubing for 50 years
And the winner is...
Life After Death
by
Neil Wilson from West Yorkshire
Read Neil's Winning entry below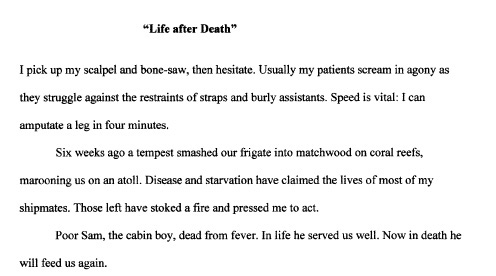 Here below are some of the other finalists.
The list of finalists was as follows:
Jacquie Rogers 'Left'
Terri-Ann Sherwood 'A Life Sentence'
Gillian Cabral 'The Cardie'
Kim Stringer 'Ramblers'
Stephen Breckell 'The Shot'
Jim Merrett 'He Wore a Top Hat'
George Luckman 'Chance Meeting'