Home | About Us | Annual Competitions | Open Competition | Membership | Events | Comments | Columnists | Members work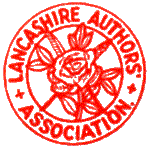 LANCASHIRE AUTHORS' ASSOCIATION
We are an association devoted to the study of Lancashire literature, history, traditions and dialect.
Podcasts | Children's Page | Other Competitions | Contact Us | Links
Below is an event sent to us by Bob Dobson. He asks anyone filling in the booking form to make it clear if you are not a member of the Local History Federation of Lancashire.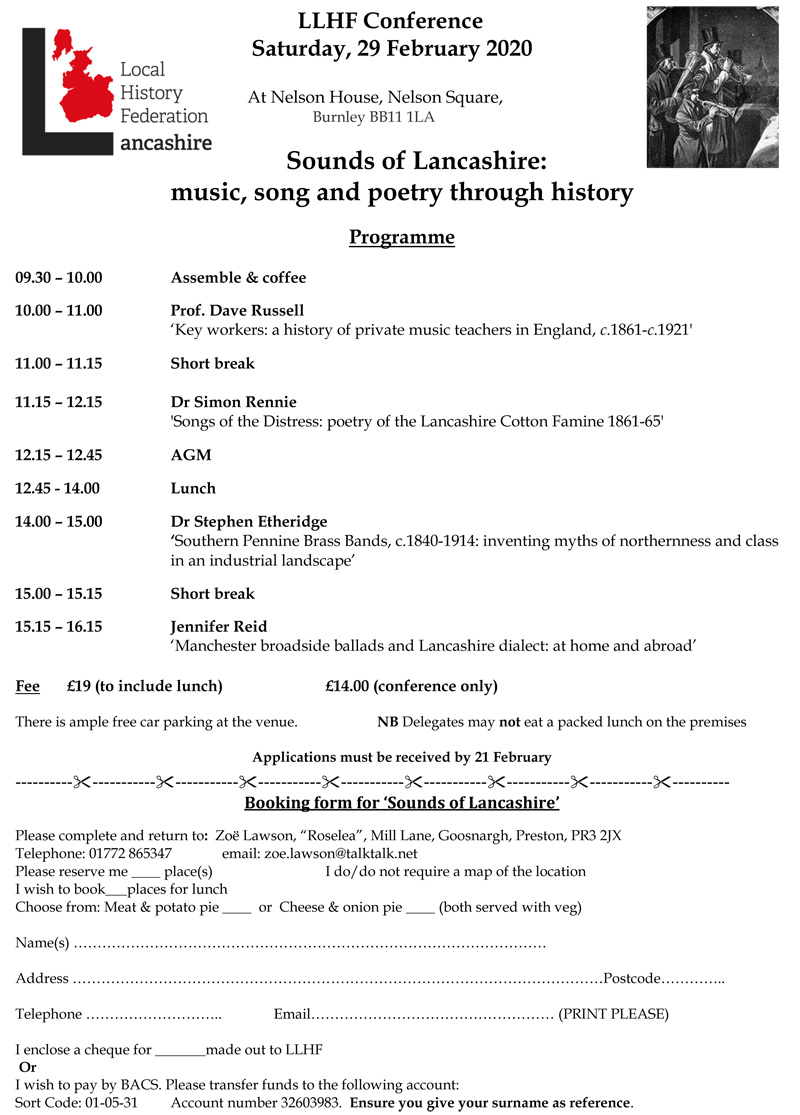 LAA next meeting details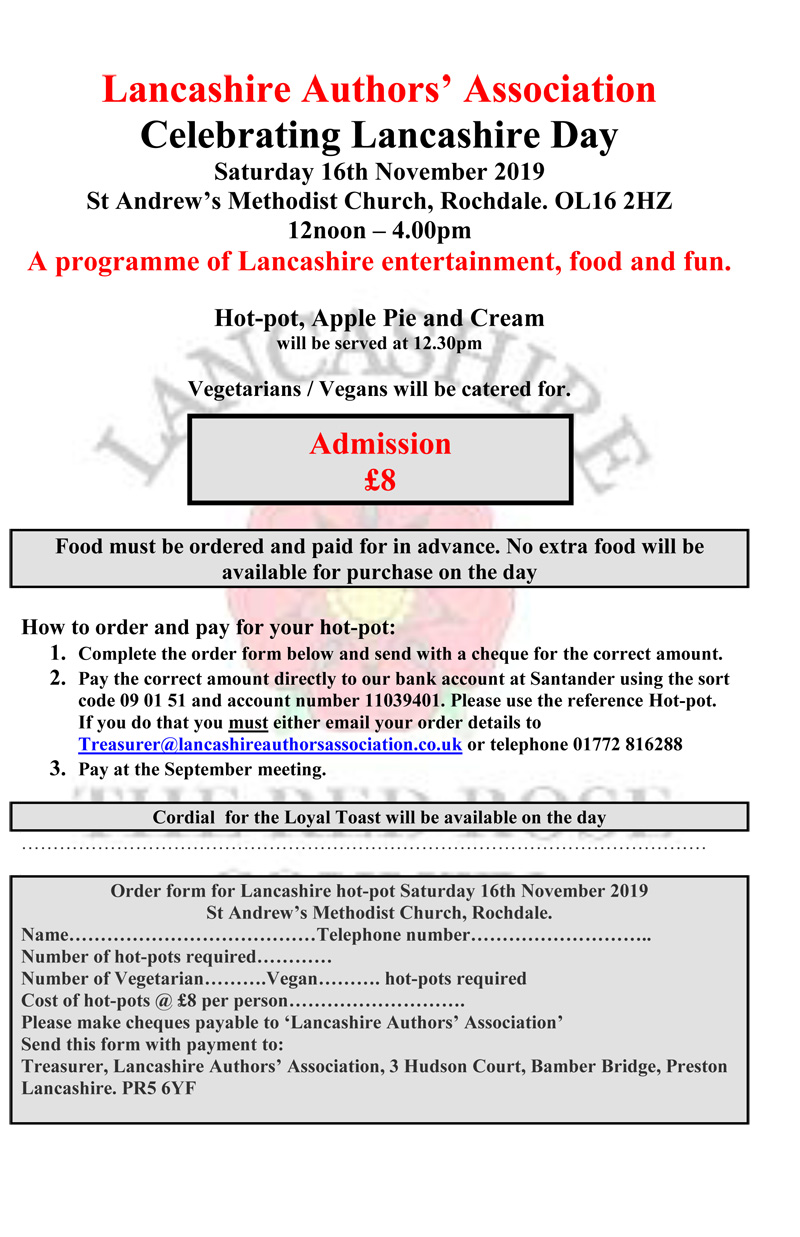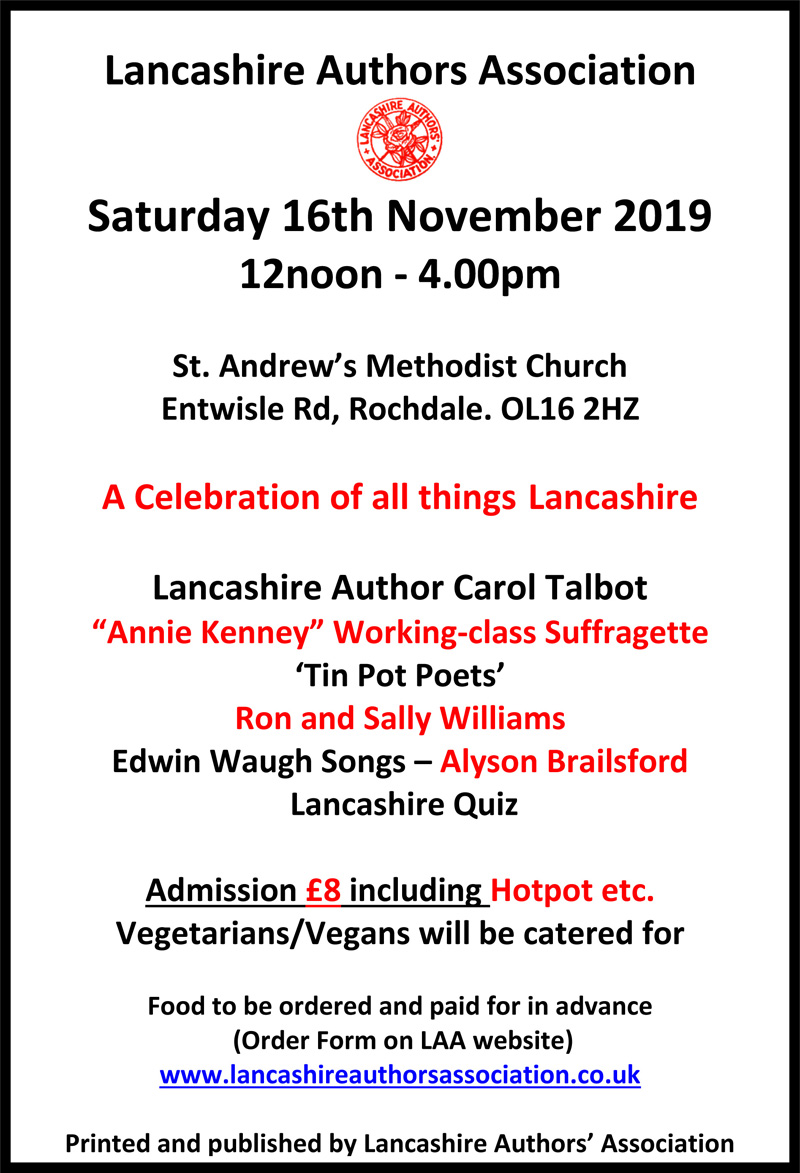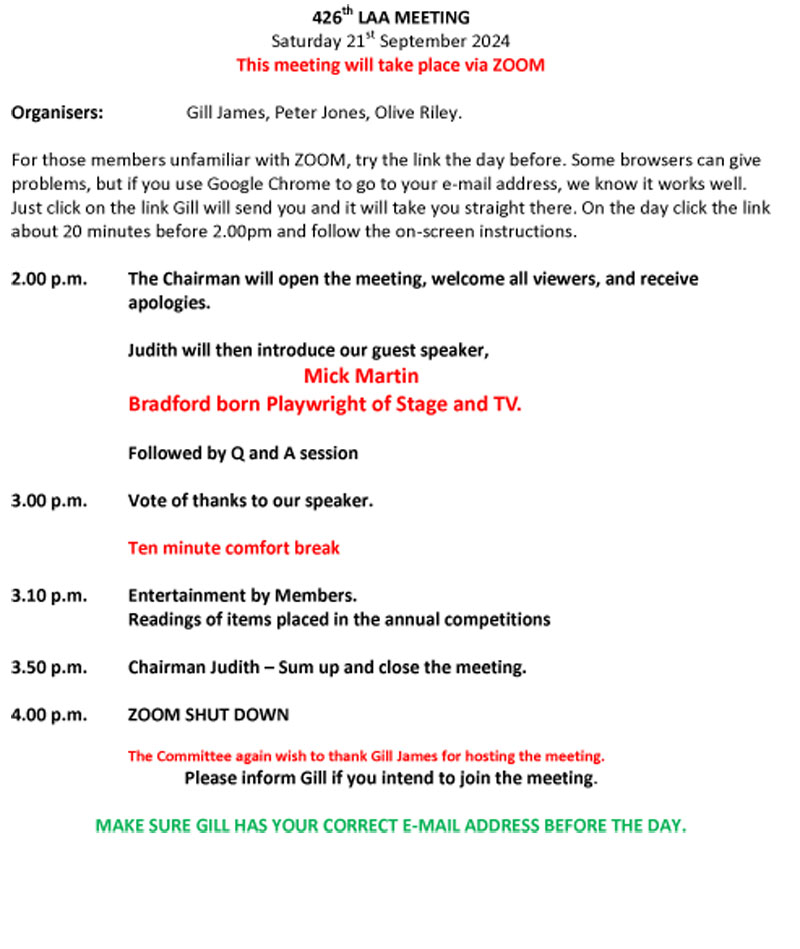 * * * * *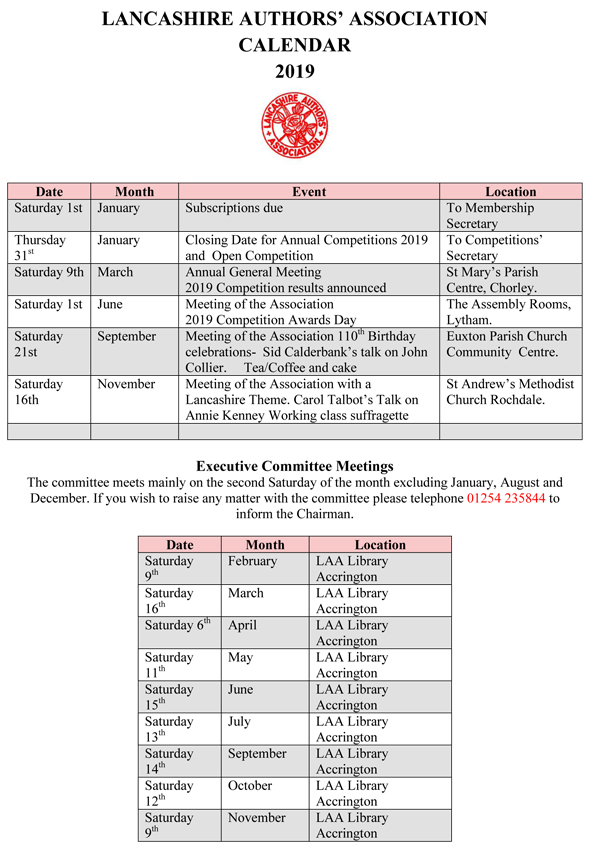 * * * * *
For meetings reports and pictures please visit our Reports page