Home | About Us | Annual Competitions | Open Competition | Membership | Events | Comments | Columnists | Members work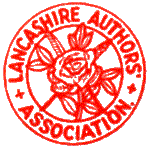 LANCASHIRE AUTHORS' ASSOCIATION
We are an association devoted to the study of Lancashire literature, history, traditions and dialect.
Podcasts | Children's Page | Other Competitions | Contact Us | Links
Pictures 2022 Awards at Chorley
SARAH WINS WRITER OF THE YEAR AWARD
Sarah Robin receives her Trophy from Patron of LAA, Alison Chisholm
The pictures below are from the 2022Annual Competitions. Congratulations to all our members who had their work honoured in this way. The concensus from the judges this year was that the standard of entries was high.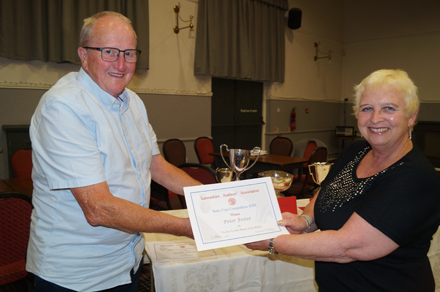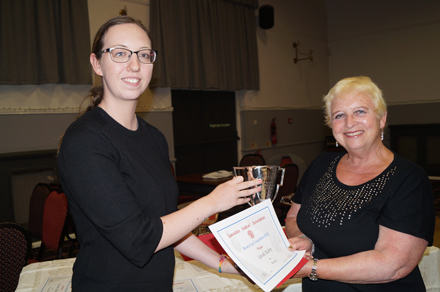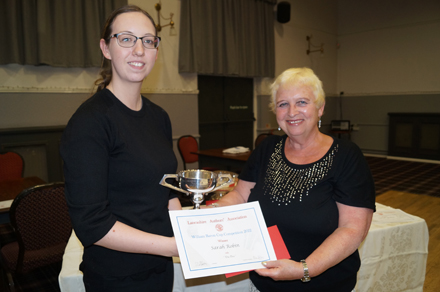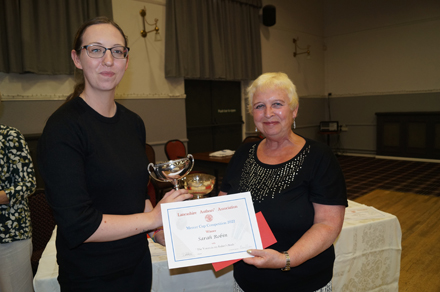 Seconds, Thirds and Commended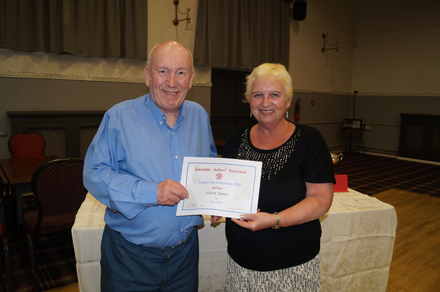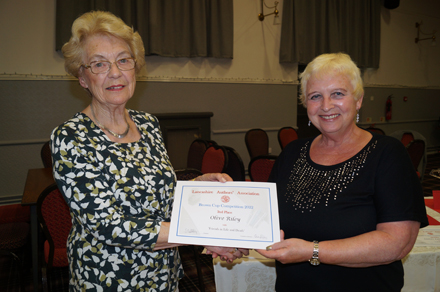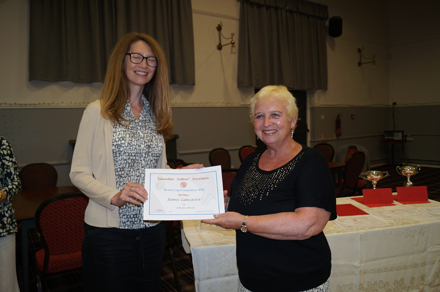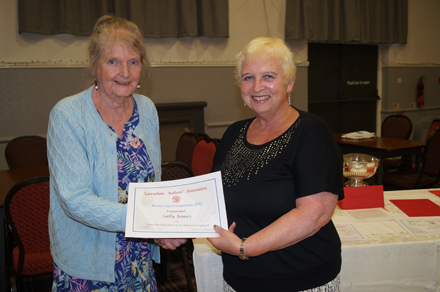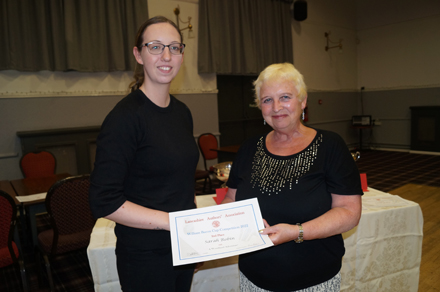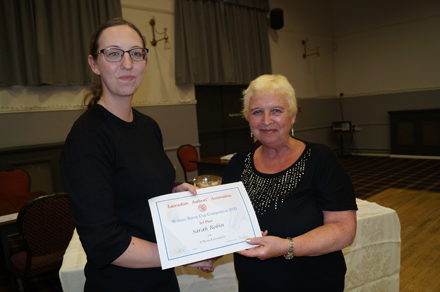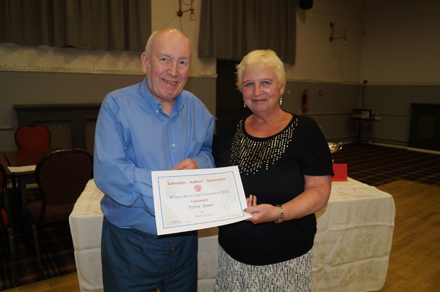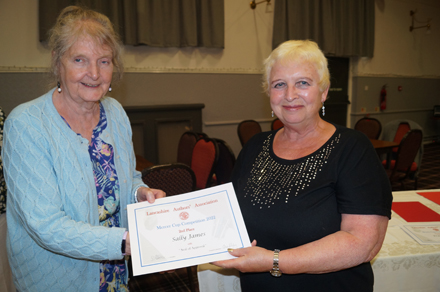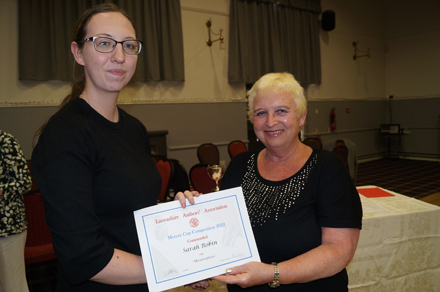 More pictures from the meeting will be linked below very soon